---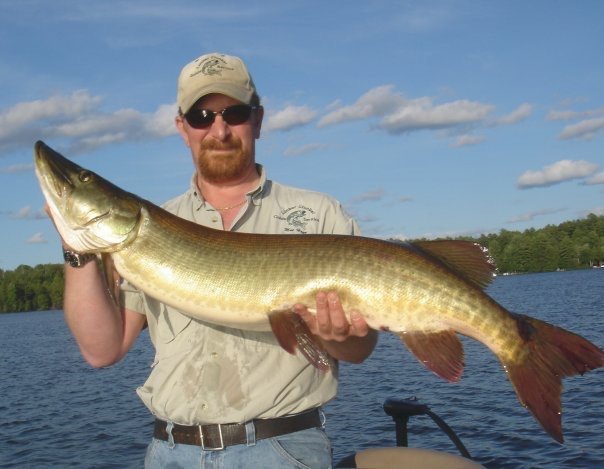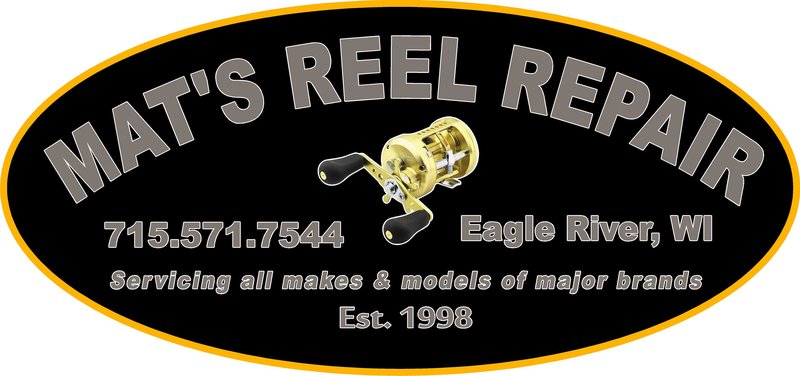 I'm Mat Hegy, owner of Mats Reel Repair and Lunker Clunker Guide Service located in Eagle River Wisconsin. I met Doug from Hook Look Lures at the Milwaukee Musky show®. Since that time I have help design and use the Hegy Bucktail series, I also use the new Hook Look Musky rod and Musky baits. These lures have a great profile in the water and spin very easily. No need to jump start the blades with these lures, plus they cast very well and don't tend to flip around and tangle like other brands.
Hook Look rods are very comfortable to use with an advanced grip and handle set up. Top quality cork and eyelets make this a very nice rod for the money. A major plus to the longer handle is improved figure eight control and depth. This rod perfectly matches and throws Hook Look Lures® with a soft tip and lots of back bone to set the hook when that monster hits.
I have been guiding and repairing reels since 1998. I have guided numerous use clients to their personal best or first musky over the years with many fish over 48 inches and several over 50 in northern Wisconsin. As a professional guide, tournament fisherman, speaker, writer and reel repair man I have seen a lot over the years. One thing that keeps me chasing Muskies is figuring out the bite and feeling the strike, there is no better feeling.
---
I'm Jayson Schenker, As a Full Time Guide and Professional Fisherman I need to use products that both produce fish and stand up to the constant pounding of the water. I have worked with Doug at Hook Look Lures for several years now and Doug has Produced one of the best Musky baits that I have ever used. Hook Look Lures is a great small business that cares about his customers and will go out of the way to make sure they are happy. I have asked Doug at Hook Look Lures to make me certain colors schemes and different weight/size lures and he gets on it ASAP, and after I receive the product he follows up with me to make sure the products run properly and most importantly they catch fish!! Between the price of Hook Look Lures and the quality of the product you will not find a better Custom Made Musky Spinner out there!! I am proud to be on Hook Look Lures Pro Staff and look forward to helping him continue to build his business. Schanksfinandfeather.com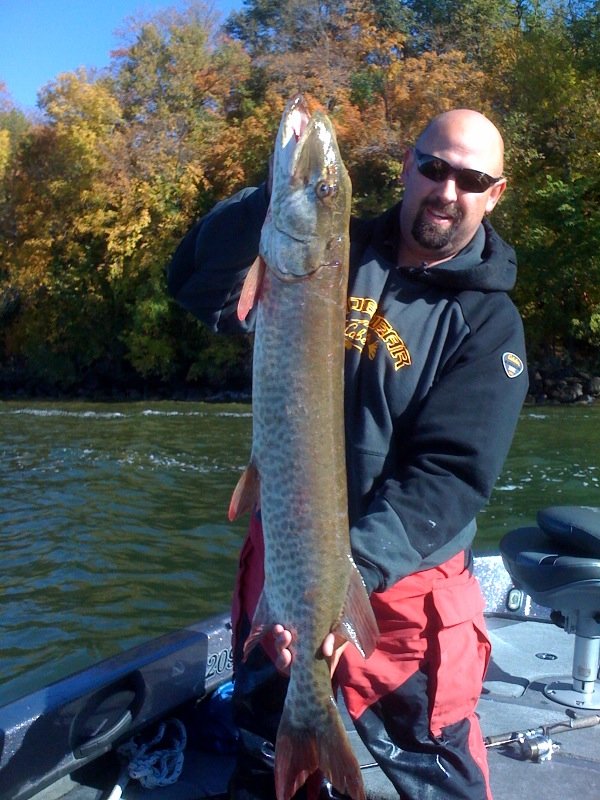 ---
I'm Brian Koshenina, owner of Muskies and More Guide Service
I wanted to meet the owner of Hook Look Lures and ask him why his lures and rods were of higher quality but priced below several other companies comparable products. Well, I met Doug and my questions were answered rather quickly. Quality products, quality customer service equals happy customers. Simple enough.
Fast forward a few years and I am still impressed with the quality, attention to detail and Doug's impeccable customer service. Not to mention Hook Look rods are very comfortable to use with a longer handle for improved figure eight control. This rod perfectly balances with your favorite reel and casts Hook Look Lures® with ease and handles the biggest of fish with authority.
If you want a quality product for an affordable price, I highly recommend that you consider Hook Look products for your next purchase. I will continue to support Doug and Hook Look Lures throughout my career and I hope you will too.......
Hometown-St. Paul, MN, currently reside Burnsville ,MN
Years of fishing Experience- 35
Specialties-Muskie, Bass, Crappie, Walleye
Owner of
Muskies and More Guide Service

Co-host The Outdoors and More Show
Staff Writer-Out Doors Unlimited Magazine
Certified Mentor- State of Minnesota
Volunteer- Simply Outdoor Experiences
Pro staff: Hook Look Lures, Yakima Baits, Poe's Handcrafted Lures, Angling Minnesota, Shamrock Lures, Simply Outdoor Experiences
Guide Staff: Sennet Tackle®, Drifter Tackle®,Believer Lures®, ERC
Click to visit Brian
Select Angler®- Abu Garcia®, Berkley®
2014 Minnesota Governors Fishing Opener Guide
Waters- All over the State Of Minnesota
Guide Lakes- Minnetonka, Mille Lacs, White Bear Lake, Bald Eagle, Eagle, Wacconia, Independence, Minneapolis Chain, Alexander, Man Trap, Orchard
Favorite Lake- Mille Lacs
Favorite Lure-Hook Look Bucktails, Jackpot
Favorite technique- Wacky Rig
Favorite Fish to catch- Muskie
---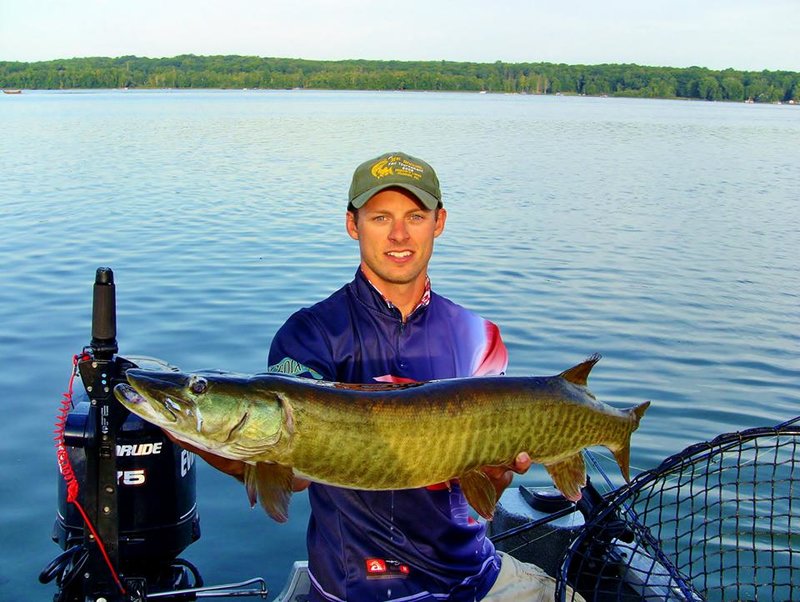 Tom Boley is a professional fishing guide based out of legendary Hayward Wisconsin. Hayward has long been one of the premier musky fishing destinations in North America. With a vast number of exceptional lakes located within a short drive of Hayward it truly offers a world class fishing experience.
Calling the Chippewa Flowage and surrounding waters his home Tom specializes in targeting the largest gamefish that live in the Hayward area. Tom has quickly become a premier musky guide in northern Wisconsin and has guided clients of all ages and skill levels to their first musky along with 50" caliber fish!
"Fishing is not just a hobby for Tom, it truly is a lifestyle. A love based obsession that stays with him on the water and off, day in and day out! Every day !
He looks forward to sharing his enthusiasm and knowledge with those who fish with him and all who partake in this incredible sport!"
"Having confidence in your equipment is incredibly important when targeting the largest fish in a system. A big musky will test your equipment. Using quality lures made from quality components, such as Hook Look Lures®, will put more fish in your boat."
Contact Tom PH: 715-410-8696
Pro-Staff/Guide Staff
Hook Look Lures®, Evinrude Motors®, Drifter Tackle®, St. Croix Rods®, ERC Tackle®, Sennett Tackle®, Musky Mania Tackle®
---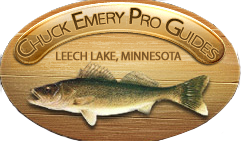 My name is Chuck Emery and I've been a full time guided and tournament fisherman for almost 20 years. I'm a guide on Leech Lake in Northern Minnesota. Leech is one of the premier fisheries in North America and home to HUGE MUSKIES !!! I live on the water during the open water months so fishing and guiding are more than a job it's my lifestyle. I get to enjoy many first fish and biggest fish experiences. No trips provide more excitement than Muskie trips. Seeing people's eyes light up when they catch their first or biggest Muskie is priceless. My livelihood depends on it.

As Muskie fisherman we all know we work hard for every bite. For success in Muskie fishing it's very important to be working with quality products. You don't know when your next bite may be so you must have confidence not only that your bait will produce strikes but also will hold up when a muskies latches on. I have extreme confidence that all Hook Look Lures will get the job done. They are a very high quality bait. They look great in the water, very strong and durable, excellent size to weight ratio and an outstanding variety for all situations. Hook Looks rods are also a very high quality and a great value for the price.
If your interested in a trip on Leech Lake and want to try out some of Hook Look products you can contact me at 218-536-0348 or go to my website at chuckemeryproguides.com
---
---
I'm Alex Keranen from Nashwauk Minnesota and currently 13 and in 8th grade at Nashwauk High School. I have a passion for hunting, fishing or just the outdoors! My favorite fish to catch is Muskie and Walleye when at our cabin on Lake Vermilion. I've been hunting and fishing since I was only 2 years old. I think nothing is better than watching a Muskie follow your bait, or the tug of a big walleye on your rod. I fish at our cabin on Lake Vermilion or around my hometown every week during open water chasing what ever looks to be biting. I hunt a lot of the year too, from chasing grouse or waterfowl up to chasing big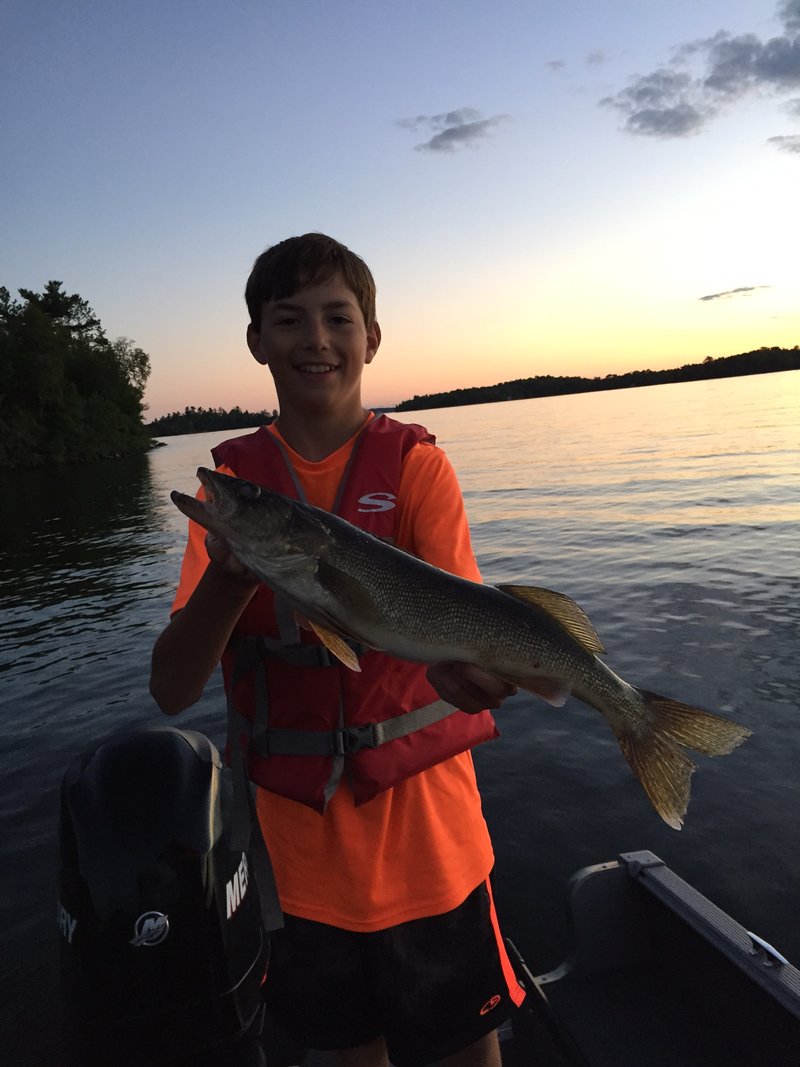 whitetails! I don't know what I'd do without the parents I've got, they love the outdoors and support me for all my hunting and fishing. You can imagine my surprise when I was contacted by Hook Look Lures asking me if I would like to become their first JR. Prostaff member. I look forward to using their baits and rods and helping other kids get in to the sport of fishing and hunting. Hook Look and Brian Koshenina are teaming up with others to help promote the sport in Minnesota. I'm looking forward to the coming years.
---
---
---
---
Hi I'm Randin Olson, owner of Lock Jaw Guide Service located in the Ottertail lakes area of Minnesota. Growing up in this area, I had the privilege of learning how to fish from my father who is a outstanding walleye angler. As the years grew, so did my passion for fishing. Although musky is my favorite species to chase, walleye, bass, northern, and panfish will always hold a special place in my life. There is no greater pleasure than to introduce children to the outdoors, since they are the future of our sport.
Along with running a multi-species guide service, I am an outdoor writer for Mid-West Outdoors, Keye's Outdoors online magazine, and TV host for "Fishin' with Randin". With over 20 years of fishing experience under my belt, my mission is to provide a day of great experiences and memories, along with a working knowledge of the target species.
Fishing is all about passion, and Doug puts his passion into every lure and rod he creates. Not only are his products high quality, they are very affordable. Every musky is a fish of a lifetime and I know Hook Look Lures products will get the job done in my boat time after time.
Proudly Sponsored by Hook Look Lures and Musky Rods along with Fishhard Clothing
Contact Info.
Randin Olson-Lock Jaw Guide Service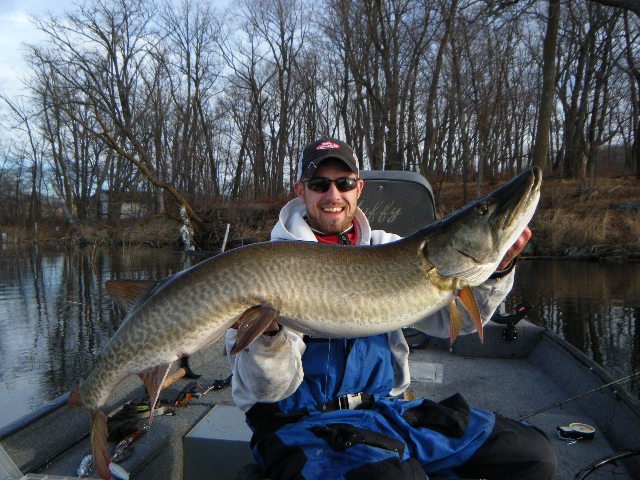 (218) 640-0158
Facebook- Lock Jaw Guide Service
Youtube.com- Fishin' with Randin